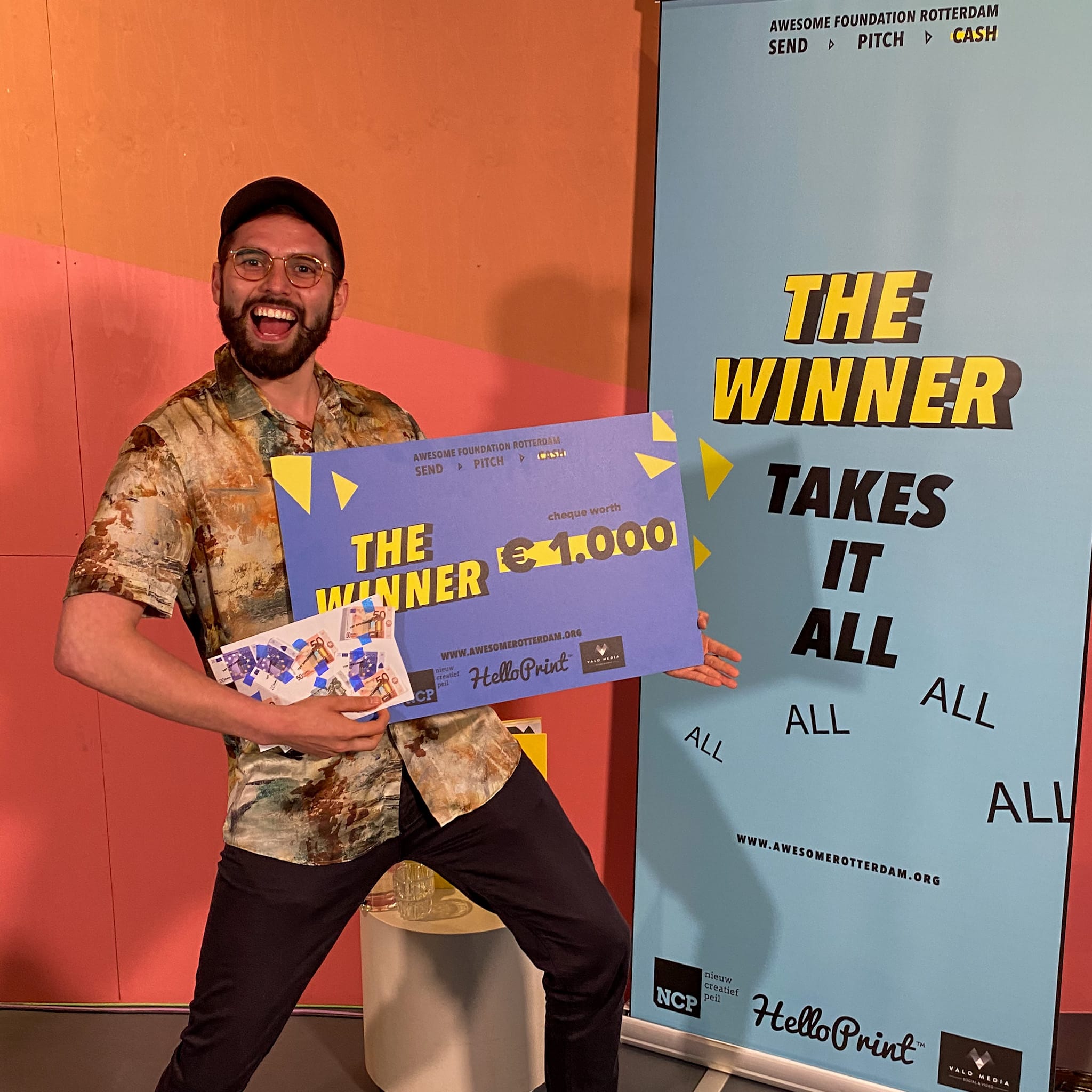 16 jul

This was Pitch Night 22

Pitch Night 22 was a special edition. We've seen lots of things happening and being said about BLM and discrimination in general. So we came up with the 'Equality Edition' for Pitch Night 22. And once again The Student Hotel offered their help with hosting the event. Only the pitchers and trustees physically attended the event and our friends of Valo Media made sure everyone else could follow the livestream and join online.

Out of four ideas, this is the winner…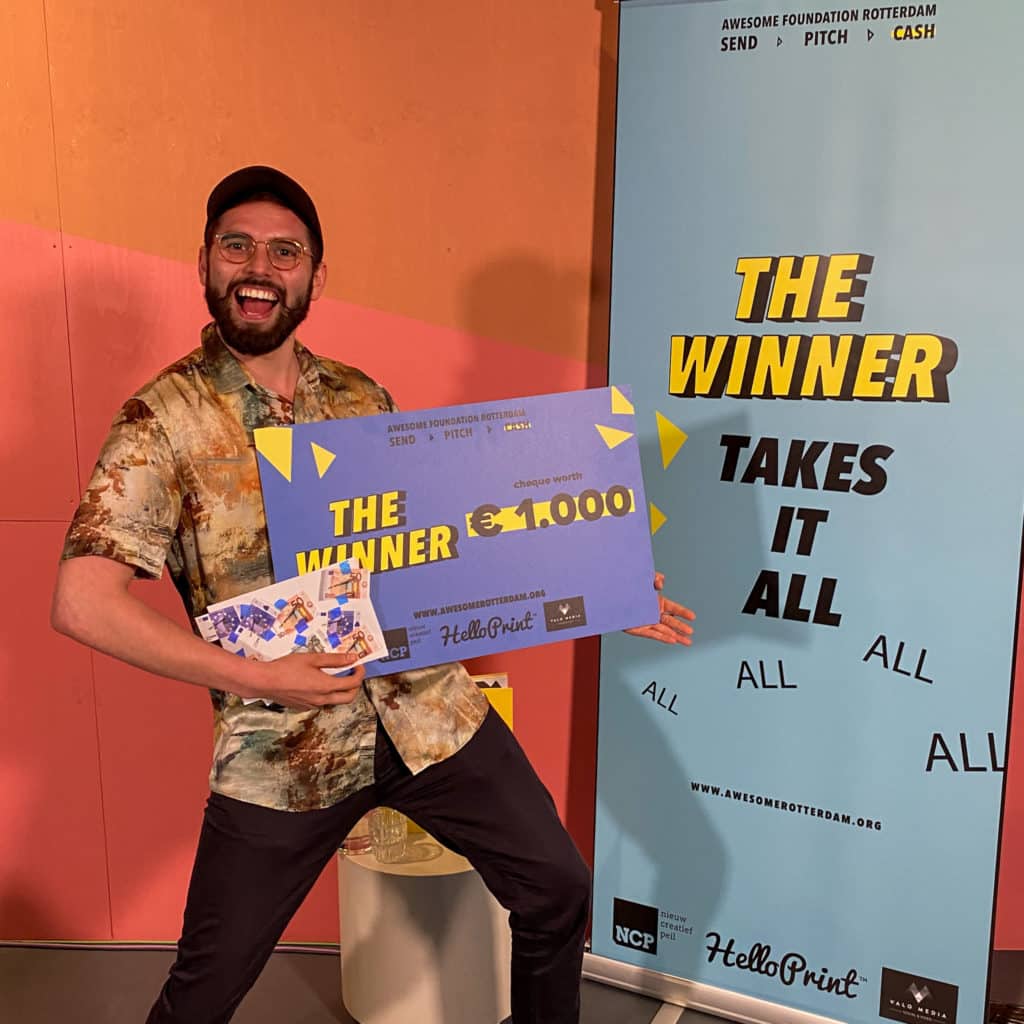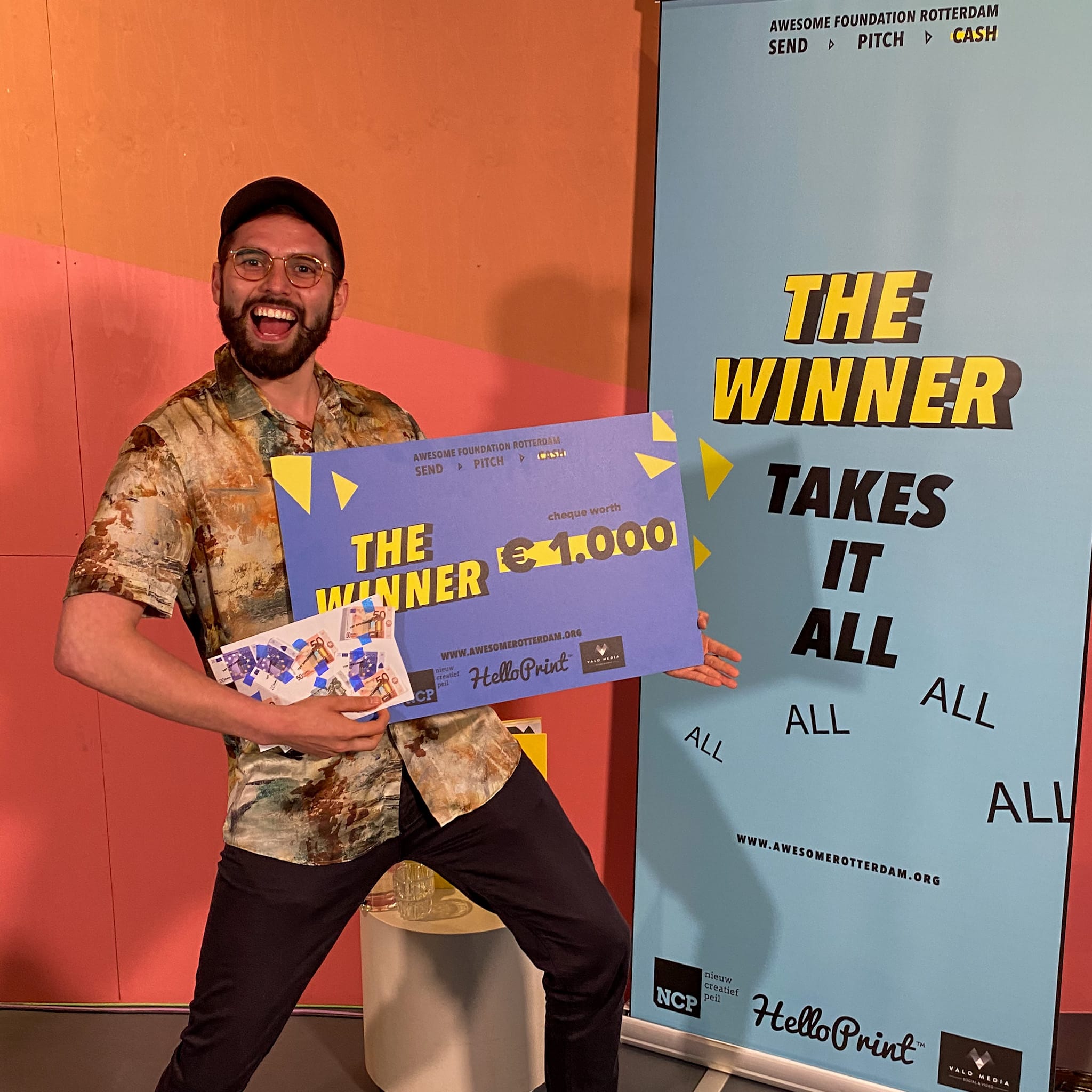 Luis Bracamontes won €1.000 to realize his idea Unwanted Words Project!
"We feel so grateful to have won the Pitch Night #22 and for the support from the Awesome Foundation to make the 1st Queer and Feminist Poetry Awards by @unwantedwordsproject a reality. This money will be used to cover the costs to make custom-made trophies for the winners as well as marketing expenses to promote the event. After tonight, we will also include a new category for the awards, the Awesome Performer Award powered by Awesome Foundation Rotterdam."

Luis Bracamontes, winner Pitch Night 22
Our partners for this edition