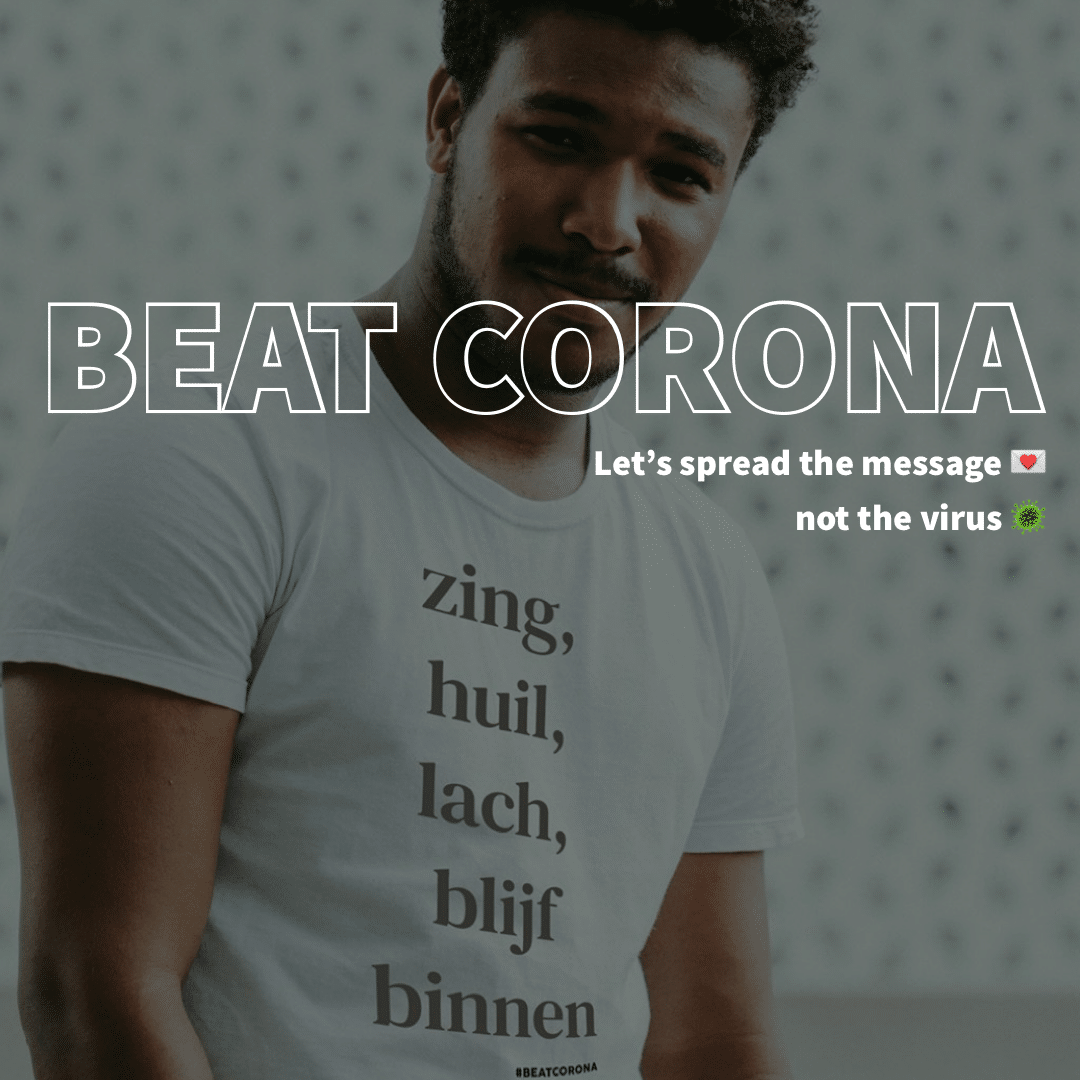 15 apr

Inspiration Pitch Night 21

Do you have a great idea with which you are responding to the corona crisis in Rotterdam? And could you use some help? Pitch your idea on April 23 at the Online Pitch Night of the Awesome Foundation Rotterdam & The Student Hotel Rotterdam.
Beat Corona
Some inspiration for our coming Pitch Night Four friends wanted to do something. They're no doctors, so what can they do? The group of friends made t-shirts and supports the Erasmus MC with €8,27 for each shirt that's sold. Check out Beat Corona to support them!
Omapost
Some inspiration for our upcoming Pitch Night What if sending a personal postcard to your grandma (or grandpa) is made easy? What if it just takes a few clicks to make them happy, while staying home? We love this initiative! Download the app, check out the website, send that postcard.
Koetjes & Kalfjes
Some inspiration for our upcoming Pitch Night What if you're a student and want to help people during the corona crisis? Then you start an initiative to connect students with elderly people. A phone call can mean the world to them! We love this initiative!
Do you want to pitch?
// THIS IS WHAT WE'RE LOOKING FOR⚡
✔ Your idea responds to the coronavirus
✔ Your idea doesn't make you more rich but helps (a part of) Rotterdam's citizens
✔ You need some help and/or funding to make it more awesome and realize it
Send in your idea via our website: www.awesomerotterdam.org
Deadline: Monday 20 April
Stay safe. Help each other. Be awesome.
Let's make Rotterdam Awesome.
Partners for Virtual Pitch Night 21